FN AMERICA recently released its new member of THE FN 509 Pistols – FN 509 COMPACT TACTICAL PISTOL.
Please meet the newest member of FN 509 Pistol Family. This 9mm compact tactical  features a stunning 24-round mag capacity and not 1, but 3 (!) included magazine options, letting you call the shots.
FN 509 COMPACT TACTICAL SPECS:
CALIBER: 9mm
OPERATION: Double-action
MAG CAPACITY: 10 or 12/15/24 Rd.
BARREL LENGTH: 4.32″
OVERALL LENGTH: 7.4″
TWIST RATE: 1:10″ RH
WIDTH: 1.35″
HEIGHT: 5.3″
TRIGGER PULL: 5.5 – 7.5 lb.
SIGHT RADIUS: 5.6″
WEIGHT: 26.2 oz.
Let's take a closer look at this small yet worthy 9mm tactical pistol.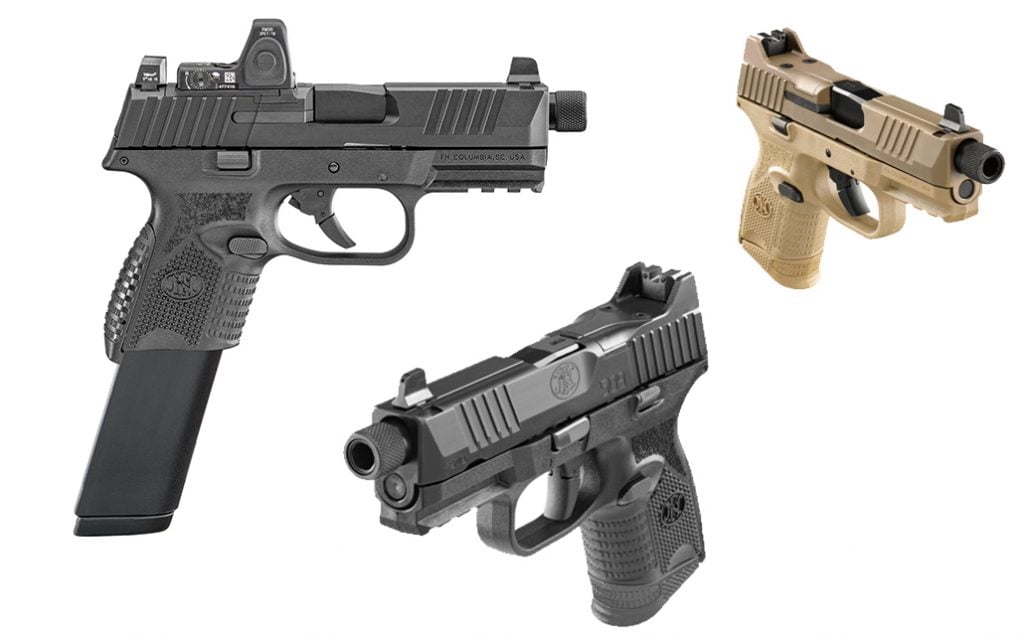 Most Concealable 9mm pistol on the market – Hardly anyone would dare argue this. This 9mm compact pistol features a threaded 4.3-inch cold hammer-forged barrel which makes it compatible with compensators and suppressors. The slide has Low-Profile Optics-Mounting System, meaning  more than 10 different mini red dot sights can fit. That's what makes it a TACTICAL pistol. The mounting spot is protected with a special cover which guards the rear sight when an optics is not in use.
FN America's 509 Compact Tactical features two interchangeable backstraps for a customized grip fit. To change the backstraps, simply push out its retaining pin, slide the backstrap off the frame, install the new one and reinstall the pin.
The pistol comes with 3 magazines – 12 rounds, 15 rounds, and 24 rounds or three 10-round magazines are shipped to the states with magazine capacity restrictions. That is what we love about 509 compact tactical. The ability to use extended mags with such a high capacity (if needed) is only possible with Glocks.
The FN 509 compact tactical models are designed ambidextrous – both the slide stop and magazine release can be activated from either side of the frame.
FN cared about safety – like many other striker-fired handguns, the 509 features trigger safety to prevent the inertia movement of the trigger if the gun is accidentally dropped on its muzzle.
The original 509 model was introduced in 2017 and has proven to be one of FN America's most solid and dependable pistol platforms. FN's 509 pistols were developed for Army's Modular Handgun Systems. Although they didn't win that contract, they surely won the civilian market.
Discover other models of FN 509 family here.
Source
FN AMERICA 509 COMPACT TACTICAL PISTOL OVERVIEW is written by Alena Zhylich for blog.gritrsports.com